DyingStar Polysynth Machine is a new polyphonic synthesizer Rack Extension for Reason Propellerhead.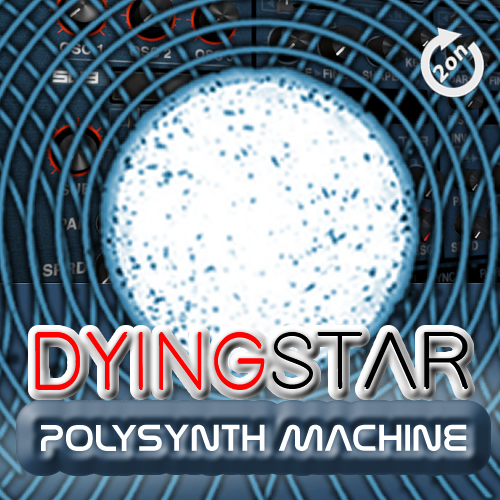 DyingStar Polysynth Machine come to Reason rack. Include 3 Oscillators with 120 base wavetables (+50 Lead WT / 40 Sub WT), Sub-Oscillator with 40 wavetables. Every Osc include Waveform Range fader to operate wavetables.
Oscillators contain Waveshapers with 6 different waveforms.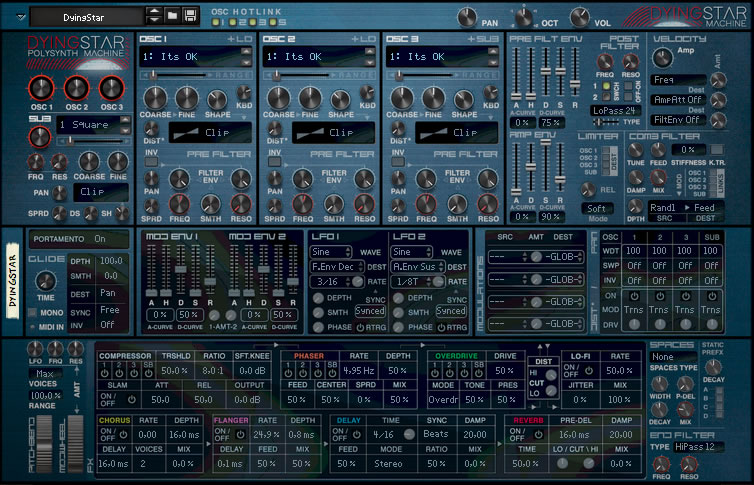 Scheme of DyingStar contain Amp and Filter Envelopes, Modulation Envelopes, 2 LFO, Modulation Matrix, LP24 filters, Comb Filter with modulations, Pan with settings, 10 FXs, Static Pre-FX reverbrations, Spaces FX, End Filter.